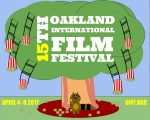 2123 East 30th Street
Oakland,CA
94606
The 15th Oakland International Film Festival - April 4-8th, 2017
Promoting Independent Filmmakers and the stories they tell.
Join us : http://oiff.org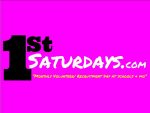 2123 East 30th Street
Oakland, CA
94606
Our mission is to promote programs that bring the generations together to improve communities. We call i" #Familyhood. Our site: familyhoodconnection.org explains our main programs to improve communities starting with schools as the center for development.
#Familyhood defines schools as the center for community development and is driven by two main motts's: 1/ "every school shall have a functioning Student Government Association, Parent Teacher Association and Alumni Association and 2) "every school shall have a garden, a farmers market and grocery store." #1stSaturdays, the "do now" strategy to advance communities towards #Familyhood, defines the first Saturday of every month as the monthly volunteer/recruitment day at school sites. Visit: 1stSaturdays.com and start in your neighborhood.
Hotep!
Morehouse Men,
If you represent a company, profession, service and would like to be listed on our site, sign up below.
Hotep
David N. Roach
Class of "91